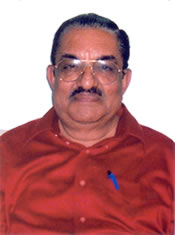 Legendary Kannada film writer and director R.N. Jayagopal – my beloved father – passed away on May 19th, 2008 in Chennai.
He was 72 years old.
He was perfectly healthy – until two months ago. He went from being 100% to 0% – all in a matter of two months.
Dad: All I wanted was to be able to spend some time with you. And talk to you – a lot!
Hopefully we can do that someday – when I see you in heaven.
Until then, have peace knowing that there simply couldn't have been a greater father than you.
Dad, I will always love you. And I will always miss you. You simply were the very best!
– Ravi Jayagopal
Proud Son of Sri R.N.Jayagopal